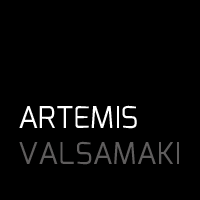 Myth Series Collection
       Myth Series is inspired by Greek Mythology dreams and fantasy creating my first ornament-body related                       contemporary Jewelry collection.
Mimesis
Mimesis derives from a Greek word which means to imitate.
A reference to the people and their tendency to imitate
 others.To become or behave like someone else rather 
than yourself. Animals have the same tendency but only
as means of survival. A lion which copies a lion becomes
a monkey ( Victor Hugo ).
Silver, copper, acrylic colour
Ring, 2015
Dirty little secrets
A reference to the secrets people take with them 
when they die accompanied by the feeling of freedom.
Secrets so deeply hidden,vanish before the last gasp.
Copper, silver, acrylic colour
Brooch, 2015
Perception of beauty
Beauty provokes pleasure, but when there is a need of definition
how objective are we? Beauty lies in the eye of the beholder. It is amazing
how complete is the delusion that beauty is goodnes.( Leo Tolstoy ).
Copper, silver, acrylic coour
Brooch, 2015
Daydreaming
A reference to the need of mind to escape from reality.
Daydreaming narrates an impulsive need to connect
with the inner child. A happy breathing space in order
to be able to cope with reality.
Copper, silver, acrylic colour
Necklace, 2015
Tell me lies
A small story about a girl that becomes a woman.
The end of innocence.The transition from one phase
to the next and the seek of freedom from family ties.
Copper, silver,acrylic colour
Necklace, 2015
Fooling around
An act of being unfaithful to an obligation or a promise.
A promise to be together for ever.A small present with
a hidden message.
Silver, copper, acrylic colour
Necklace, 2015
Dive into yesterday
A little story about nostalgia also known as nostos 
at ancient Greek. A longing desire to return back home
but also a desperate desire to live in the past and 
the struggle to leave it behind or it will define the
future.
Silver, copper, acrylic colour
Ring, 2015
To be continued –  https://www.artemisvalsamaki.com/myth-series-ii/